Christ's Birth
Christmas Decorating
Christmas Recipes
Christmas Stories
Christmas Crafts
History of St. Nick
Traditions & History
Gift Wrapping Tips
Gingerbread Creations
'O Christmas Tree
Let It Snow!
Poinsettias
Making A List
Prancer's Place
St. Lucia Day
Christmas Links
You are visitor

FastCounter by LinkExchange


Sign My Guestbook
View My Guestbook
Christmas Webrings
Christmas Thyme
Awards
About Webmistress
About the Author......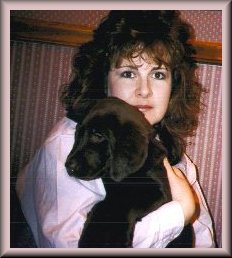 I was born and raised in Ann Arbor, Michigan. Since 1985, I have resided in a small lake community just north of good old A2 with my family. Since I was a little girl, I have loved the magic of Christmas! Now, I try to keep the tradition alive within my own three children.
VISIT MY OTHER SITES:



© 1998,1999 ~ Nancy Alison ~


"Happy Christmas" John Lennon